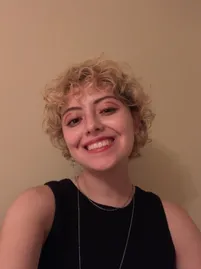 Evren. They/Them. Franklin, TN.
Hello! My name is Evren Zavala and I am currently a senior at Lipscomb University pursuing my B.S. in Psychology. I'm also in the process of applying to grad programs to pursue my dream of becoming an LPC.
What interested me in continuing my studies is the lack of cultural representation in the mental health field. As a Hispanic, I've had trouble forming relationships with past therapists due to this barrier. With that being said, I believe that one of the many steps in anyone's healing process is having a therapist that shares similar cultural traditions and understands what healing looks like to their client.
In the future, I hope to work with young adults within the Latinx and queer community. During my free time, I love to watch horror movies, go thrifting, and bake pastries.
Contact info: [email protected]