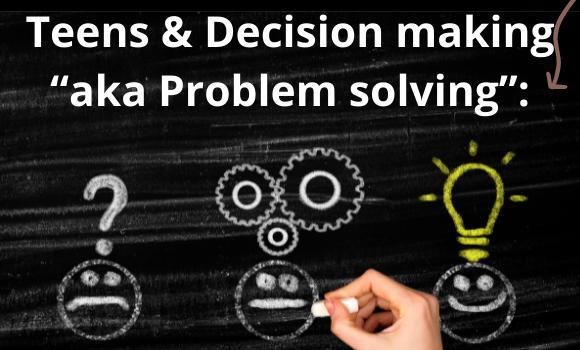 Hello Families! Welcome to my Parenting V-blog!
 I'm Victoria, a master of marriage & family counselor out in Brentwood, Tn. I specialize in working with kids & teens and parents. 
Today's topic is Teens & Decision making "aka Problem solving".
I am going to provide education on the benefits of problem solving skills and tips on how to teach your teens. Remember this video is for educational purposes only and does not replace therapy.
Teaching your Teen (or Child) problem solving skills can help reduce symptoms of depression, boost confidence and self esteem, and minimize terrible decision making (and so much more). 
Research has linked a lack of problem solving skills to many unwanted consequences and research has linked Problem Solving skills to a plethora of BENEFITS!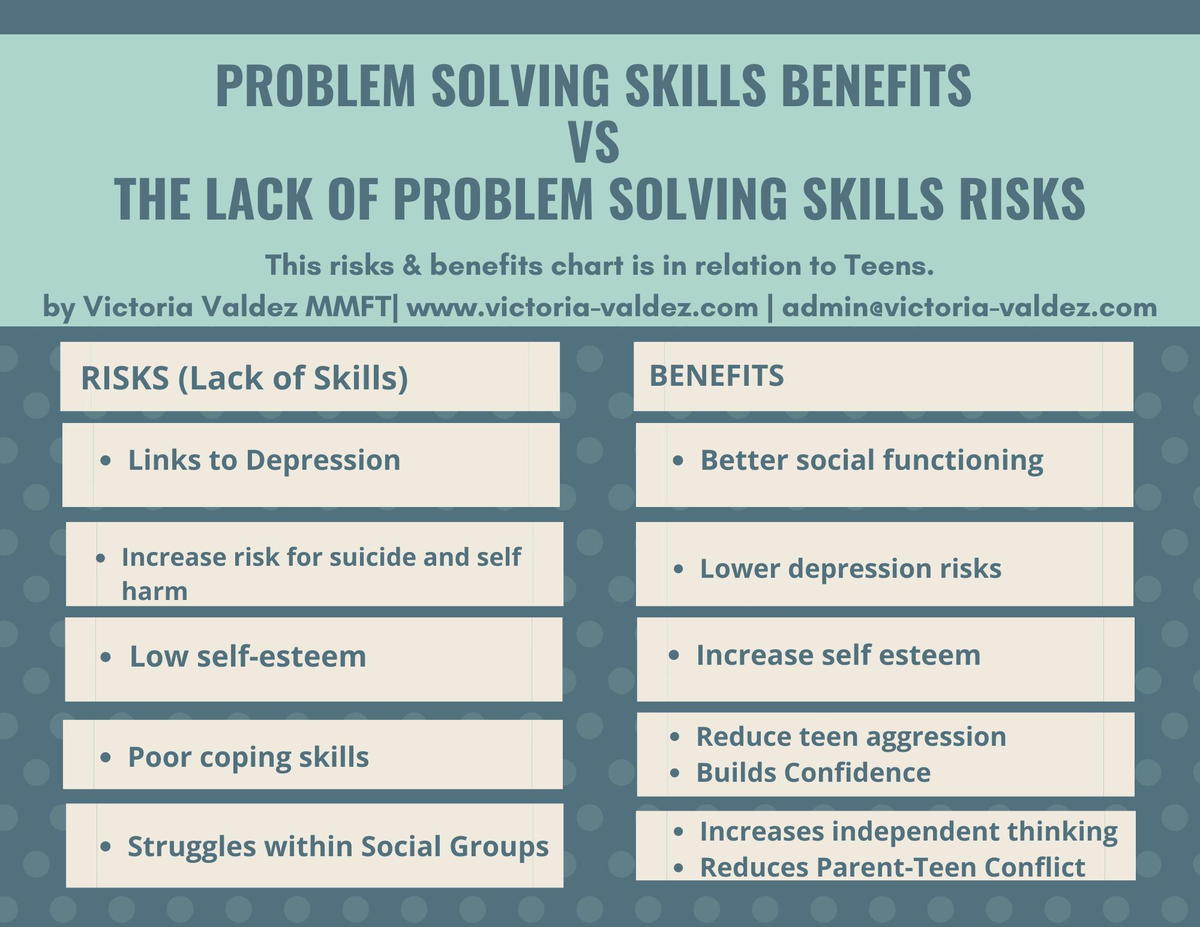 Now that you know how helpful and important it is for you teen to learn how to problem solve, now what? 
Here's where I can help! Let's start with the steps to problem solving:
Ways you can ENGAGE in problem solving with your teen: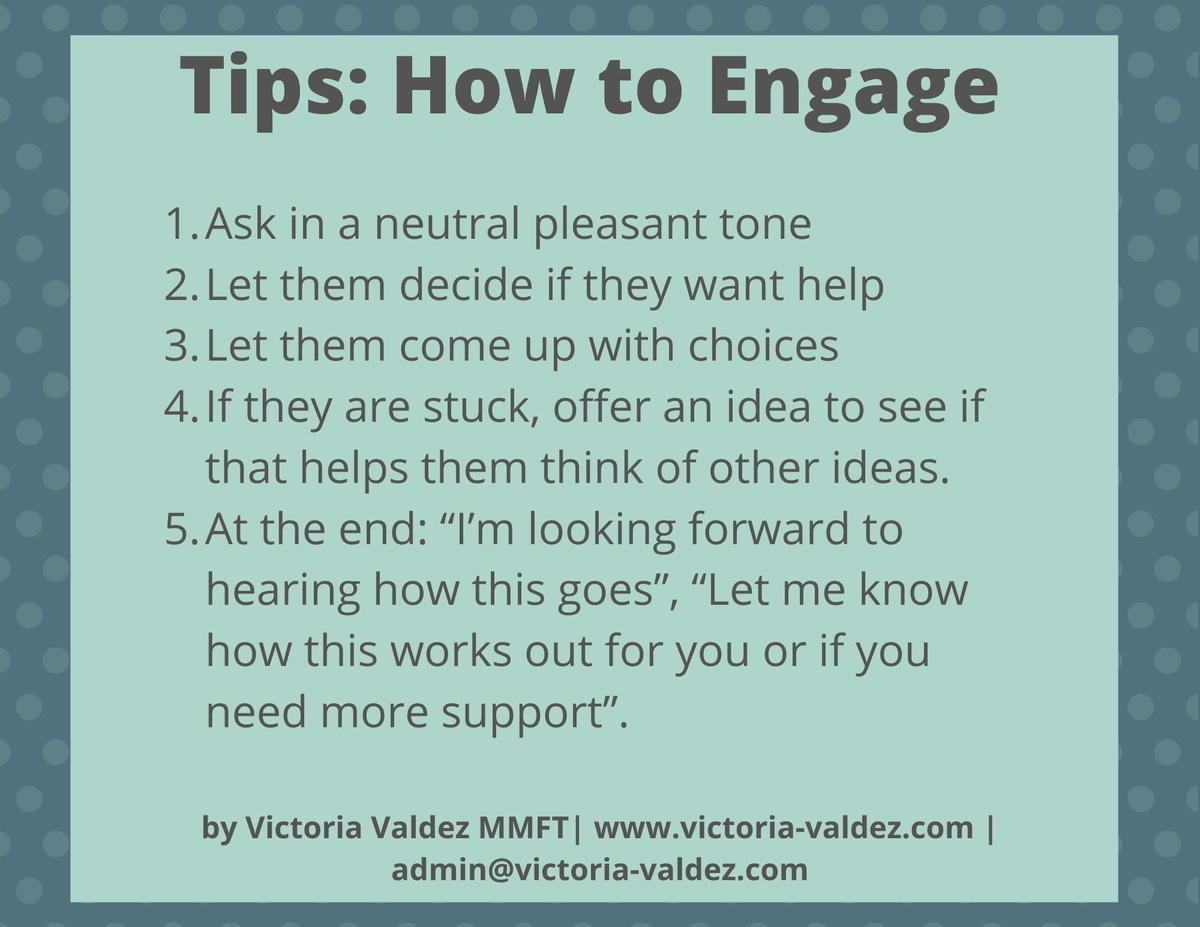 Ways to make it a family activity:
Model problem solving (go through the steps and ask them for help/ ideas)

Make it a habit by attaching it to a routine

Practice around meal times, drive times or during family meetings
Problem Solving Conversation Starters:
"Anyone need help solving a problem?"

I heard about this on the news, I wonder how we can come up with some solutions"?

"I heard you say the other day________, let's see how we can find a solution?"